It's a double shot of depress-o when we lose two beloved characters. And all the frothed giants milk on top doesn't help some glaring believability issues go down any smoother. With some Venti-size crossbows, and some grande screwups, it's anyone's guess who will end up on the Iron Scone.
Ben D. Knee, your order is ready.
We reveal the results of Round 3 of the Ultimate Survivor Bracket, and announce the semi-finalists for Round 4.
Mailbag: watchersonthecouch@gmail.com
Watchers on the Couch – Facebook
Watchers on the Couch – Twitter
Watchers on the Couch – Instagram
For more content from Watchers on the Couch visit us at https://watchersonthecouch.com
[spreaker type=player resource="episode_id=17865482″ width="100%" height="200px" theme="light" playlist="false" playlist-continuous="false" autoplay="false" live-autoplay="false" chapters-image="true" episode-image-position="right" hide-logo="true" hide-likes="false" hide-comments="false" hide-sharing="false" hide-download="true" ]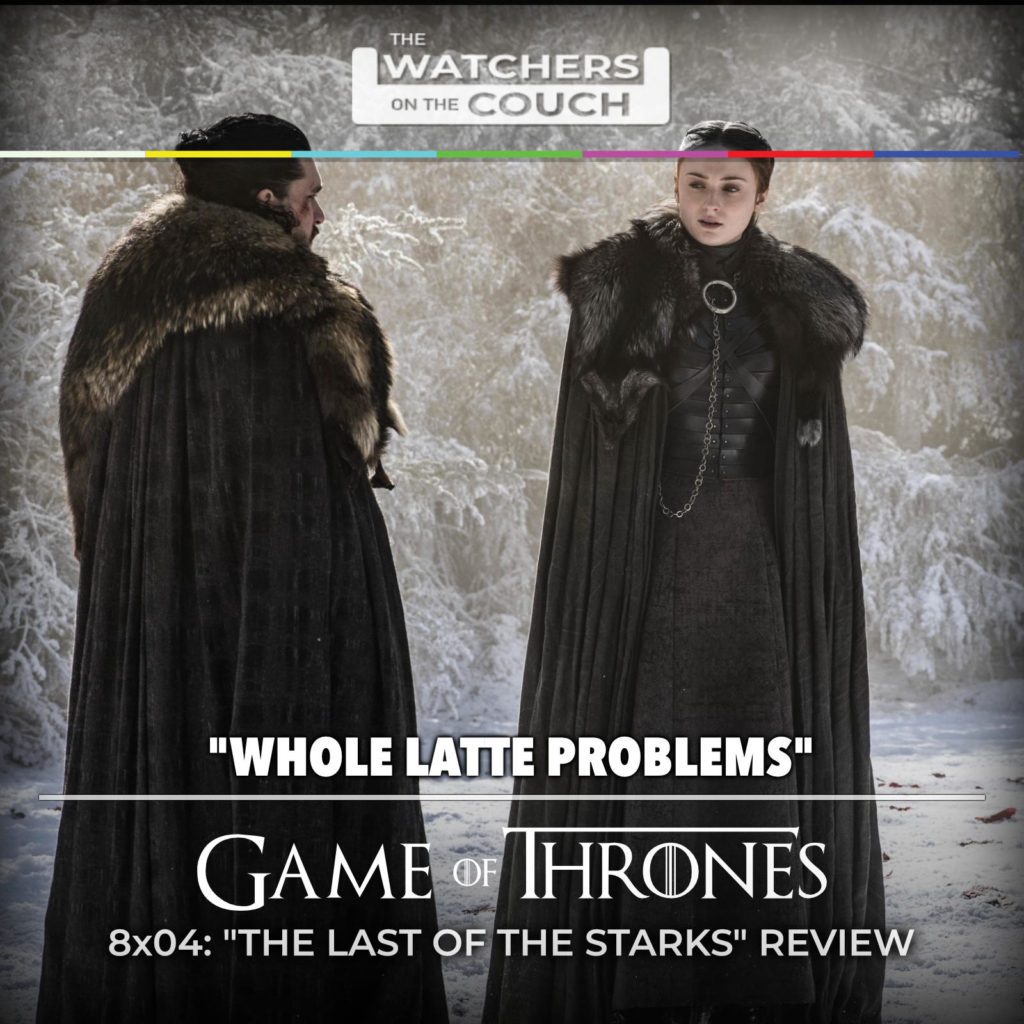 ——
The Watchers on the Couch: Game of Thrones intro music is "Ice and Fire" by Ross Bugden and licensed under creative commons. Check out Ross' music on YouTube: (https://www.youtube.com/channel/UCQKGLOK2FqmVgVwYferltKQ)